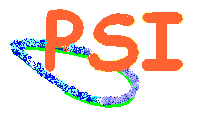 5V PCMCIA SRAM Card
Product Overviews
PSI supplies generic/white-label SRAM cards that feature high speed, re-programmable, non-volatile solid state memory technology with low power consumption for maximum battery life and reliable data retention in a wide range of mobile and embedded applications.
Each SRAM card is designed with the dual back-up battery system - a replaceable but non-rechargeable 3V lithium battery (primary battery) and an on-board rechargeable but non-replaceable battery (secondary battery) for data retention. This design allows replacement of primary battery without data loss for approximately 20 minutes. In the event, digital signals on the card were used to alarm the user whether the primary battery should be replaced to prevent the loss of stored data. The write protect switch on the SRAM card provides a useful measure of protection from inadvertently over-writing stored data.
Compliant to the industry standard PCMICA/JEIDA specifications and in support of standard DOS file system, the SRAM card is well suited for data storage in Embedded PC, Palmtops, Sub-notebook PC, PDA, PCA, and Digital Cameras. Our factory manufacture and market SRAM products in a variety of form factors and capacities. Additionally, our factory offers customized SRAM solutions tailored to specific application, device, and design requirements.
ORDERING INFORMATION

Part Number Guide:

5V SRAM PC cards
w/o Attribute Memory (SN5XXX), where xxx is the storage size in KB or MB.
w/ Attribute Memory (SA5XXX), where xxx is the storage size in KB or MB.
3.3V volt cards are only on quantity special-order basis.
FEATURES
Industry standard PCMCIA 2.x compliant

PCMCIA Type I form factor

Solid state memory technology for high read/write speed of 200ns

Extremely rugged and reliable

Low power operation for maximum battery life

Dual battery design for ease of use and superior data retention

BVD1/BVD2 pins used as battery voltage level detection signals

Battery case lock system

Mechanical Write protect switch prevents overwriting valuable data

Supports standard DOS file system

Applications for PC, PDA, PCA, Industrial Control, Embedded System, instrumentation, Communication

Options:

Attribute memory (2Kbytes, 8Kbytes)

Industrial temperature version

Military environment version

Combination card of Flash and SRAM version
SPECIFICATIONS
Dimensions:

Storage Capacities:

128K, 256K, 512K, 1M, 2M, 4M, and 6M

System Compatibility:

Hewlett Packard 95/100/200LX

Apple Newton Message Pad

SONY Magic Link

SHARP Zaurus

CASIO Z-7000

HP Omnibook series

FATO CL408 Printer

Chinon's ES-3000 Digital Cameras

IBM compatible Notebook PCs, Laptops, Palmtops, or Hand-held devices, etc.

Operating System Support:

DOS, Microsoft Windows 3.x , 95, 98, Me, 2000 & XP. (To use under Windows 2000 & XP, the SRAM cards must have 2KB attribute.)

Performance:

Main Battery:

Operating Voltage: 5V ± 5%

Power Consumption:

Active Mode: 120 mA (max)

Standby mode: 0.4 mA (max)

Environment conditions:

Operating temperature: -20°C to 70°C

Storage temperature: -40°C to 85°C

Relative Humidity: 95% (Max.)
PRICE
Please click here for up-to-date prices.

WARRANTY & SUPPORT
1 year warranty

Tech Support from PSI and respective manufacturers

If you need to access your data on the SRAM cards using a Windows PC, please check here.

TO ORDER OR INQUIRE. Please click here to place an online order or send e-mail inquiry to sales@psism.com or call 1(301) 572-2168. We accept Visa, MasterCard, Discover and American Express as well as government and university POs. International orders may be conditionally accepted. Please click here to order or view our ordering information page.