Industrial Grade SLC (Singlei-Layer Cell) & MLC (Multi-Layer Cell) Flash Memory Storages
PSI mainly supplies SLC (Single-Level Cell) products because we are focusing on industrial and military markets. The industrial-grade SLC (Single-Level Cell) flash storage products are high shock & vibration-resistant and meet military MIL-STD 810F standards. Please click here for our offerings of the SLC industrial-grade flash storage product information.
Some MLC (Multi-Level Cell ) products are also provided for some commercial & industrial applications which are not so critical and need cost-effective storage solutions. MLC NAND Flash offers larger capacity (typically twice the density of SLC) and a more economical cost. You may go to here for our offerings of the MLC industrial-grade flash storage product information.
MLC and SLC are different production processes. MLC NAND flash is appropriate for short-term, price sensitive applications. It mostly applies in consumer market, because it is much cheaper and can be packed with higher capacity. Industrial & military customers prefer to use SLC NAND flash ICs because they offer higher, more reliable performance and much longer I/O life cycles. For Samsung NAND Flash as an example, SLC NAND flash offers 10 times as long programming cycles as the MLC flash. Please click and read here to find out the advantages of the SLC Flash ICs and the comparisons between SLC and MLC.
If you are only interested in industrial-grade SLC flash storages, please go to here. For MLC SSDs, plase go to here.
All APRO industrial flash storage drives and cards are made-to-order and they are for special order only. Lead time is up to 4 weeks. Special orders are non-returnable and non-exchangeable. Products are covered by manufacturer's warranty.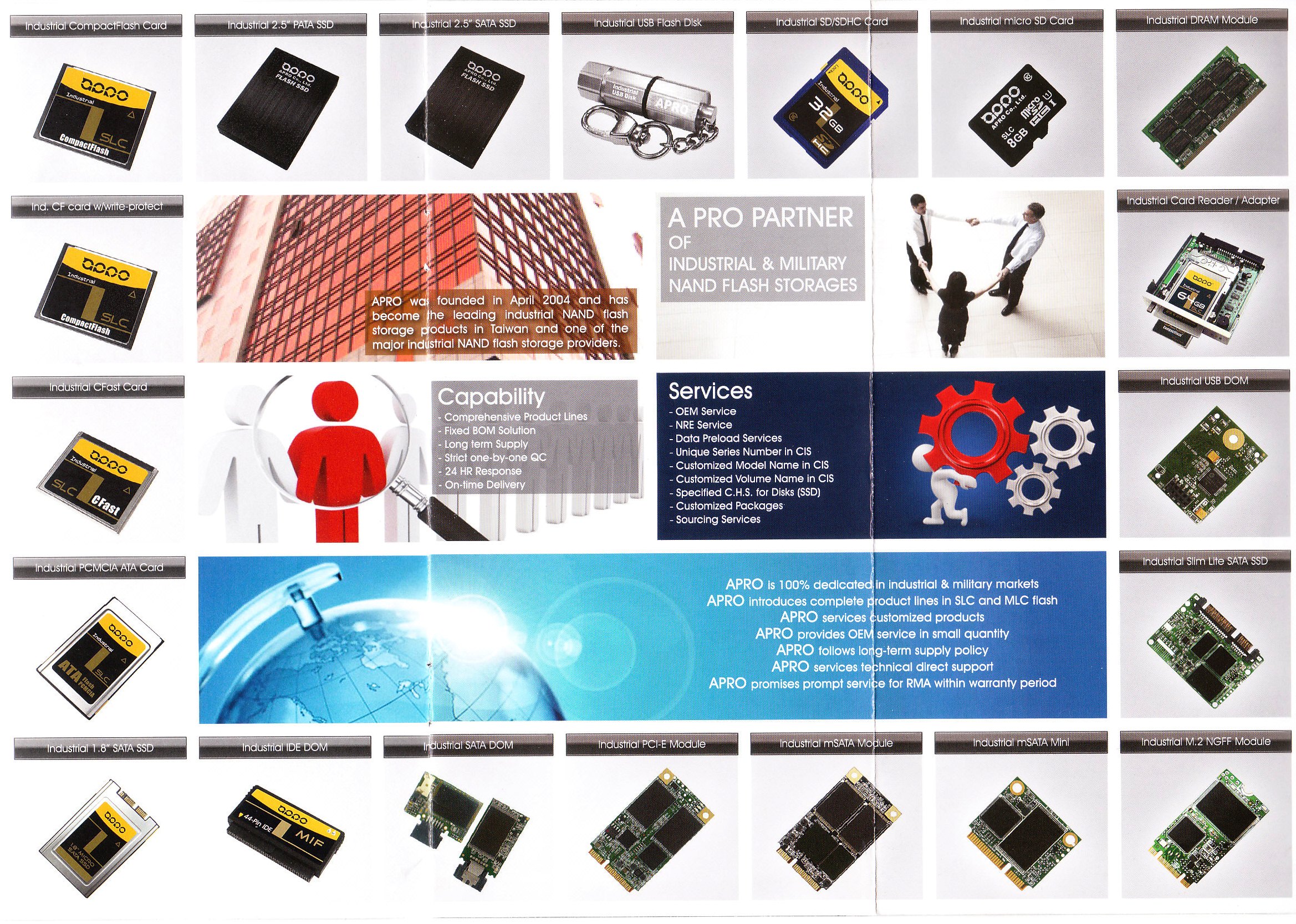 ---